Software development solutions tailored for the healthcare industry
Secure, Efficient Healthcare Software Solutions by Ralabs.org: Prioritizing Patient Safety and Professional Productivity
OUR HEALTHCARE SOFTWARE DEVELOPMENT SERVICES
Telemedicine Software Solutions
With custom remote care software solutions, healthcare providers deliver superior patient care and increase their efficiency, while patients enjoy a simple, hassle-free experience. Create any custom telehealth app, integrate video calls, in-app messages, or any other features to the patient portal to stay on top of your business goals.
Health Information Exchange Software Solutions
Seamlessly incorporate and retrieve clinical data between multiple systems with custom HIE interface solutions & integrations.

We provide medical software development solutions to help healthcare organizations improve data interoperability, optimize clinical workflows, and ensure positive patient experience.
Healthcare Digital Transformation
The team of healthcare software engineers will work with business analysts to come up with a plan for modernizing workflows and infrastructures for the organization.

Extending existing software solutions to meet organizational needs, the team will not only create more maintainable and user-friendly systems but also cut extra operational costs.
Healthcare Security Services
Data must be safeguarded across multiple environments, meeting regulatory compliance and reducing operational complexity.

We prioritize compliance with regulations and standards such as GDPR, HIPAA, and CCPA for access control, data storage, and transmission.
EMR/EHR Solutions
Keeping electronic health records and procedures standardized and secure is important for all healthcare companies.

Our EMR/EHR software development services help medical organizations achieve their goals of delivering exceptional care by maintaining documented and automated procedures.
Hospital Management Software
Beginning with managing basic patient records to complex data analytics, technology solutions can assist you to thrive. Custom medical management systems help coordinate and streamline work among numerous departments in a healthcare institution.

The management system reduces paperwork, increases productivity, and often improves patient outcomes and satisfaction.
Software engineering with people in mind
Custom Software Development
Build web and mobile healthcare applications that meet the most unexpected user needs and draconian governmental regulations. Resilient, secure, and often cloud-based.
Turn the never-ending paperwork into a simple and smartly designed digital workflow. Keep all the patient data safe & protected with EHR and access medical records online — from any doctor or hospital.
Hire healthcare software developers that already have a handful of medical projects behind their backs and need zero babysitting. Ralabs is a team of doers, ready to make independent tech decisions and take on responsibility.
For features that are yet to be ideated, designed, and developed. For up-and-running products that are to be maintained, put through security tests, and updated regularly.
Get an honest assessment of your future/actual product, or let us seek loopholes in an existing one. You never know when your idea might catch fire, but we recognize the ones that'll make it to the release.
Create user flows that are functional, familiar, and discoverable. Messing up with patient details is human. Building an interface that prevents such situations from happening.
Life is priceless. Software is not.
Get in touch to estimate the overall cost for a healthcare software
development project in dev hours and U.S. dollars.
custom healthcare systems development
From paper workflows to EHR. From offline to online consultations. From multiple systems login to single sign on. Utilize healthcare IT standards and integrations to achieve best result.
Reminders and alerts
Assistive Technology
Patient initiated follow-up (PIFU)

Telemedicine / Telehealth
Improved diagnostics
Remote care
DICOM/PACS integrations
Electronic Health Records (EHR/EMR)
HIS & Practice Management Software
Laboratory Information Management

System (LIMS)
RCM & Medical Billing / Revenue Cycle
Management (RCM)
E-prescribing
Prescription Software Solutions
Pharmacy Management Software
Healthcare Software Solutions: From UI/UX Design to DevOps, our diverse teams are ready to work with you on your project.
Need experts to develop and launch your idea?
Tell us more about your healthcare project — and we'll get back with solutions,
estimations, and answers to whatever it is you're asking.
Hire healthcare software developers at Ralabs
Healthcare industry is reluctant to change tech.
So when it does, you will probably want to put everything in safe hands.
Regulations and
standards we work
with
Also have experience with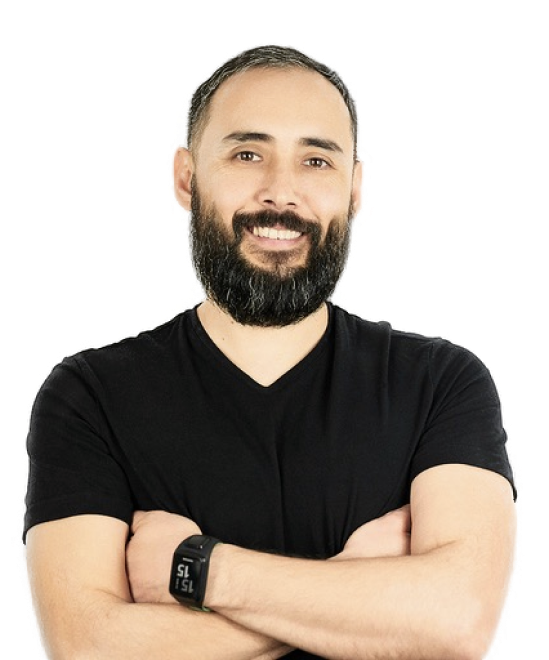 Have a concept or facing a tech hurdle?
Share your thoughts. We'll guide you through possibilities…
Hire a healthcare software development agency that puts security on top. Our motto, "secured everything."
Track of activities
RBAC to limit access
MFA, automatic logouts
SSO – Single sign on
Encryption of Data at Rest
Industry standards Data encryption
Backup and failover mechanisms
Resilient serverless storages
HL7 standard
HTTPS/encryptedWebRTC
Encryption of Data in Transit
SOAP/XML & gRPC
knowledge sharing. take a dive into our latest healthcare blogs
Q&A: healthcare app
development services